RSS Feed | Podcast Index | Spotify | Amazon Music | Samsung Podcasts | Listen Notes
Apple Podcasts | Google Podcasts | Pandora | Tune In | Stitcher | iHeartRadio | Deezer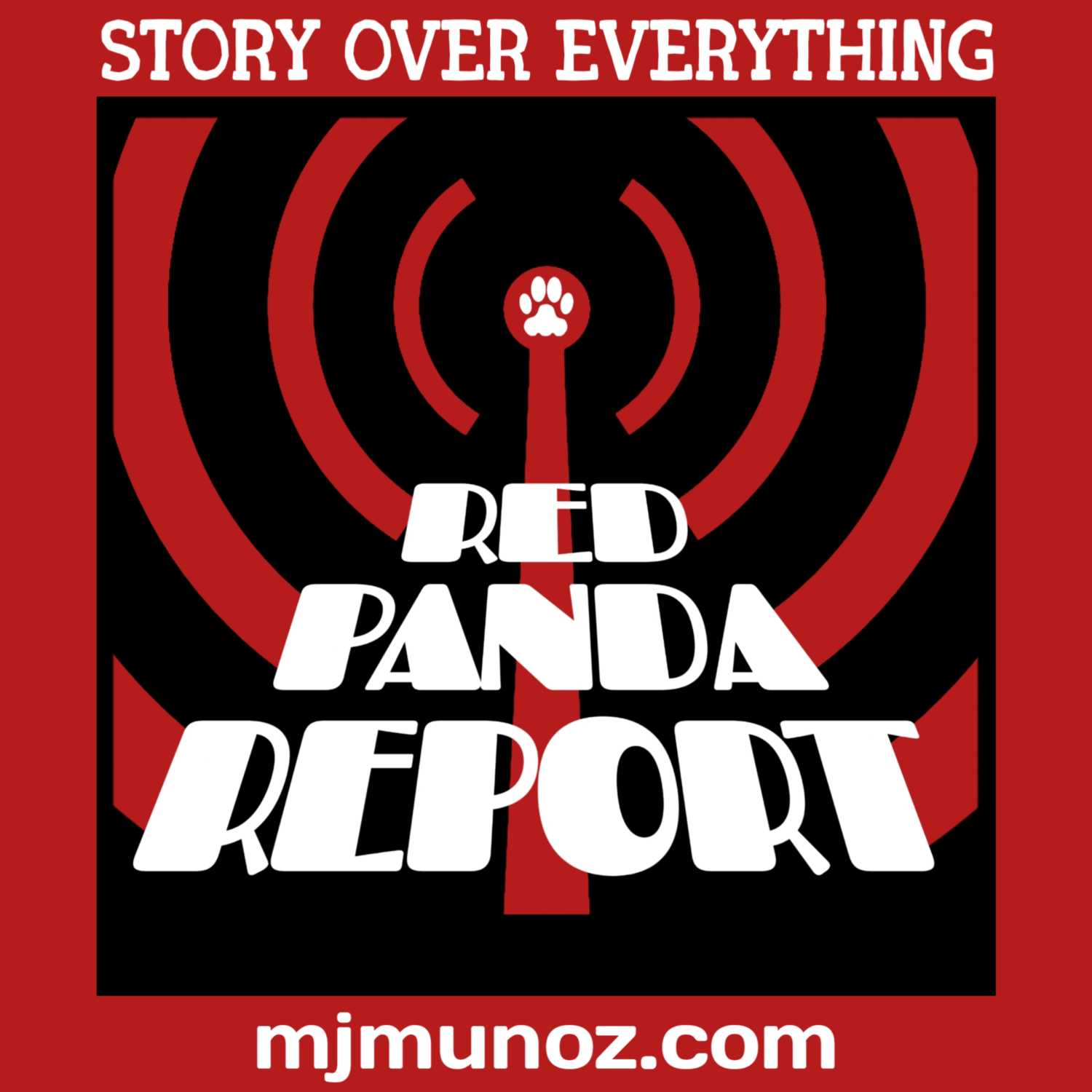 Red Panda Adventures 7 Review |Red Panda Report 007 Imitation Panda
–
Red Panda Report
Fan
Years ago, Antony Bishop introduced me to the Terrific Twosome of Toronto. I started listening to the Red Panda Adventures somewhere around 2012, if memory serves, as it so often does. We had met through our interest in Tokusatsu, Kamen Rider in particular, as I recall. Anyway, Tony thought I might enjoy Red Panda, so I checked it out and I was taken by it almost immediately. I don't remember now if I first listened to the silly original Red Panda or if I started with the Red Panda Adventures the creator Gregg Taylor prefers. Regardless, the energy of the cast, the exciting scenarios and the theater of the mind captivated me. Once I had caught up on Red Panda, I listened to a bunch of Black Jack Justice and stuck around as a faithful listener tuned to Decoder Ring Theatre. Don't expect me to start up a review series called "Hit Me Again, Black Jack" anytime soon, despite my affection for those stories as well. I have listened to all the audiobooks Taylor has done for Red Panda and I supported and bought the first Monkey Brain Graphic Novel. Since then, the Red Panda Adventures have more or less drawn to a close. The main series is 120 episodes and This will probably be my third trek through all of them. Before starting this series, I listened to all the books and sorted them out in a timeline with the show as best as I could.
All that is to say, I really, really enjoy Red Panda and Gregg Taylor's work. As that is the case, I looked into the things he liked, the things at the root of Red Panda and I settled on the Shadow as the primary influence. Stick around to hear some reviews of the original Shadow Radio Drama and find links to a lot of episodes and a documentary about The Shadow as well.
Writer
I don't know how many hours Taylor put into writing Red Panda Adventures, but he was also writing Black Jack Justice, while holding down a job, being a husband and father and doing, I don't knows what else. That is a lot. Red Panda Adventures is so well written that it tells a multi-threaded superhero story full of intrigue, adventure, mystery, humor and pay-offs of early seeded ideas and concepts to the point that it feels either organic or masterfully crafted. I don't even like how everything turned out, but I like the journey. Taylor has done what I have long wanted to do, write a superhero story with a single, consistent voice that tells a story from nearly the beginning to the end of a character's life. Perhaps I should say career. His skill and craft are admirable and I would like to do something similar, with my own spin on it of course.
LINKS
Red Panda Adventures from Decoder Ring Theatre